Our Clients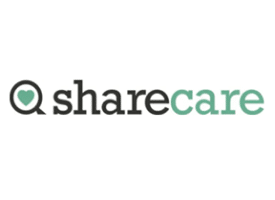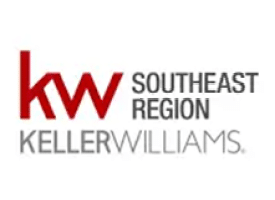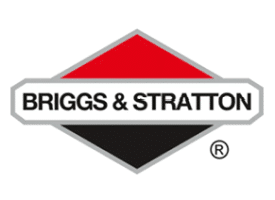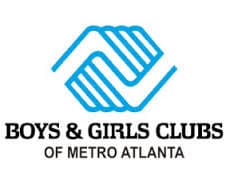 Live Streaming Is Our Specialty
Multi-Camera Live Streaming Is Our Specialty.
Live Streaming Atlanta, a division of Pro Video Talent, is a turnkey live streaming company with a background in video production. The company offers the highest quality live streaming experience in the market serving organizations like Harvard University, Pulte Homes, Fox Sports, and the Leukemia & Lymphoma Society. Organizations trust Live Streaming Atlanta to deliver high-quality, multi-camera live streams as well as excellent customer service.
Donna Davis, the founder, is a former television news reporter who began live streaming in 2008. While in TV news, she saw the power of live reporting. Now, she is seeing that power in today's business world.
Live Streaming Atlanta uses the most skilled and experienced team of technical experts, led by Thomas Wallis. While working for top advertising agencies in New York, Thomas directed hundreds of live broadcasts, including some of the world's largest and most complex events.
Live Streaming
If you are looking for a multi-camera live streaming company in Atlanta for an event, this is our specialty. We have the most experienced live streaming crews in the market. We utilize hardware and software made specifically for live streaming so you can count on your live streamed event to have the quality of a television show. In addition, Live Streaming Atlanta helps you with every aspect leading up to your event and then afterward to help you make the most of your video following your event.
Video Production
Live Streaming Atlanta traces its video production services to 2006 when Donna Davis, founder of Live Streaming Atlanta, formed Pro Video Talent. While many live streaming companies have a background in audio visual, our background is in video production, giving clients direct access to high-quality video production services.
On-Camera Talent
Live Streaming Atlanta has direct access to the best on-camera talent in the business. All of our professionals have years of experience and the type of poise and presence you need for a successful live event or video project. Most of our talent are former news anchors and television spokespersons who are excellent storytellers as well as on-camera hosts for live events.
Live Streaming Atlanta produced a multi-camera live video for Harvard University. They held a panel discussion for the release of a new Harvard Housing report.
This is the 2023 HVAC Tactical Awards Ceremony, a national event.  We broadcasted live from the Southern Exchange Ballroom in Atlanta using four cameras, as well as two photographers and red carpet interviews.
Who's Who Among Asian American Communities is an awards ceremony that is televised each year; however, it always had to be edited so the organizer wanted to live stream it. People around the world watched and could view the video the next day. Sponsors also gained value through live streaming the event in Atlanta.
This live streamed video was for the ribbon cutting ceremony for a new Emergency Room building for Well Star Hospital System.  Having the event live streamed enabled the client to send the video to the local news media right away.
A Team of Experienced Professionals
Experience: Clients value our marketing and technical expertise. Donna Davis, our founder, started off as a television new reporter going live daily. Our technical team is led by Thomas Wallis, who has directed the most complex live streams, including the ball drop in New York.
Turnkey Live Streaming
Consultative: Your needs, goals and budget are our focus. We offer insights and options. We customize your television-quality, multi-camera live stream. Need A/V services, a venue, pre-production, promotion, post-production or on-camera talent for hosting events? Live Streaming Atlanta can cover it all.
Five-Star Google Rating
Responsive: Responding quickly and honestly is the first step to earning a Five-Star Rating on Google. By being selective about the number and types of projects we take, we ensure a good experience. We get back right away, communicate proactively and our owner, Donna Davis, manages each project from start to finish.
What Our Clients Are Saying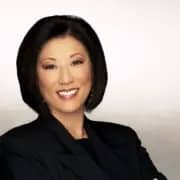 "Before hiring Live Streaming Atlanta, we had always just had our presentation shot on video. We waited months to be able to see the final product. What a difference live streaming made! People all over the world could watch the event together, and the next day, participants could relive it. Live Streaming was a great asset to the awards. Working with Live Streaming Atlanta was wonderful. They helped with every aspect leading up to and after the event."
– Sachi Koto, WWAAC President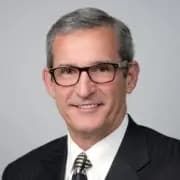 "Live Streaming Atlanta made the trip to Scottsdale, Arizona to live stream the NARI National awards and broadcasted to our website and to our Facebook page. Having the live video added so much excitement and engagement to the event. Everything looked professional, and we had the video immediately after. I'd recommend Live Streaming Atlanta to any organization looking for a high-quality production and excellent customer service."
– Dale Contant, NARI President
Live Streaming Atlanta can cover all your needs for an event. The 2023 HVAC Tactical Awards came to Atlanta for its largest ceremony ever. The client wanted two photographers, a [...]

See the video of Keller Williams of the Southeast' award ceremony. The broadcast featured winners brought in on Zoom, PowerPoint Slides, and pre-produced videos.